this is such a beautiful project set up by the lovely kitty (of
kittypinkstars
, sock creature maker extraordinaire). kitty has chosen a tree and is encouraging passersby to share a wish and tie it to the tree, creating a shared piece of guerilla art. check out her photos on flickr - it's beautiful, happy, and wonderful!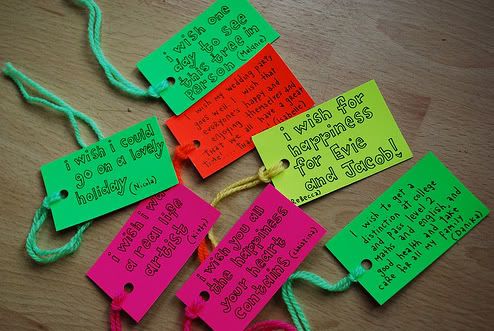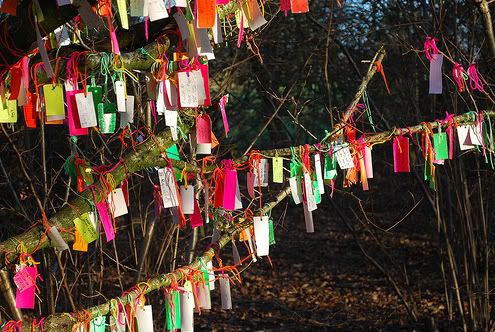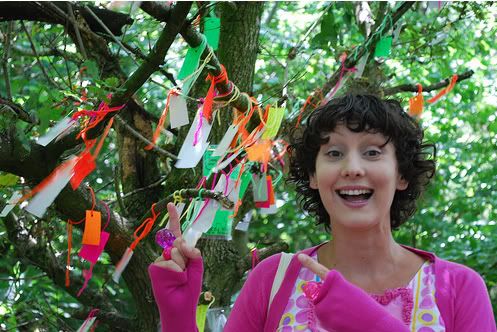 so what would you wish for? jot your wish down in the comments below and i'll send them across to kitty so she can write it up and tie it to the tree next time she is down there! my wish is....'may the wish i always wish for come true'....i have pretty much got just one wish, and don't worry, the wish fairy will know what i mean...
the tree is inspired by
keri smith
- if you're not already familiar with her stuff you definitely need to check it out! and kitty has a
facebook
book if you want to find out more info.
happy wishing!