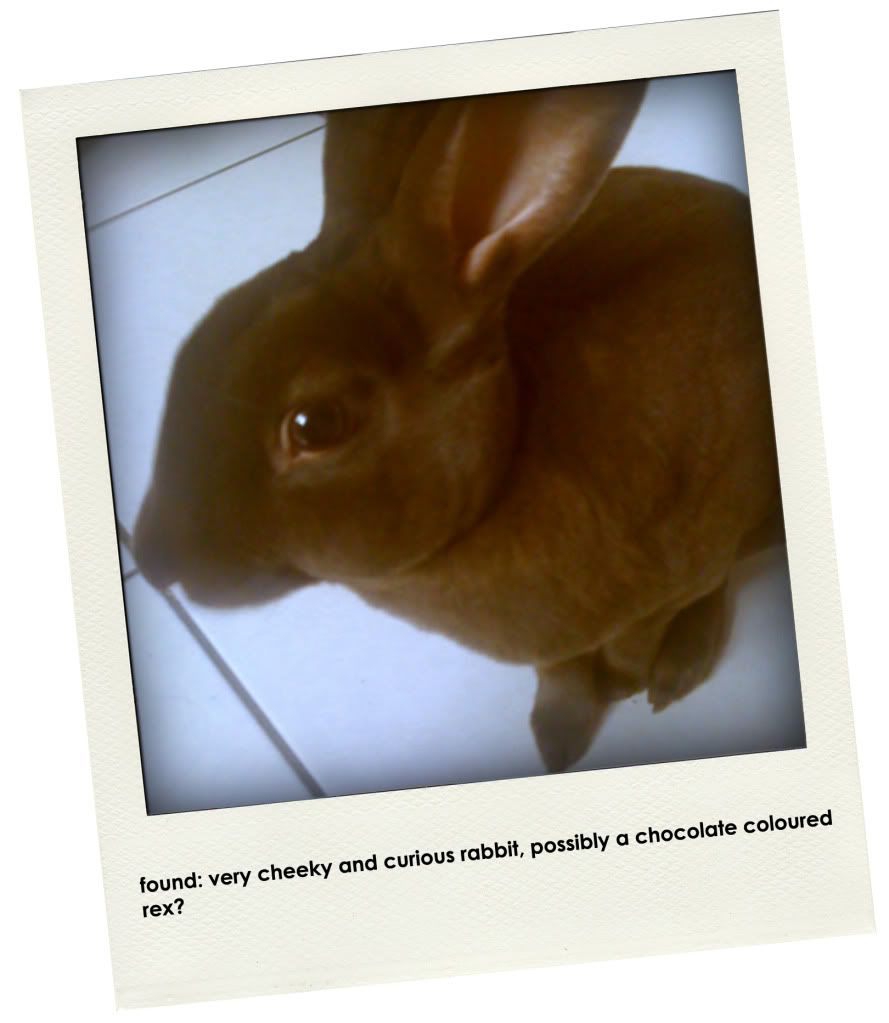 honestly. i found a rabbit. a couple of nights ago we dropped my brother off at work and i saw a black shadow skip across the road, at first thought it was a kitty....but it was moving really odd and with none of the grace of a cat. realised it was a little bunny, a domestic one (think we've identified it as a chocolate brown rex, but we know very little about bunnies!) and i couldn't bear to leave the little thing hopping around and dashing between car wheels. so the next 20mins saw the bloke and i flagging down traffic, hopping, skipping, dashing and leaping after the bunny. it's a quick one. and with fur like silk it managed to slip by everytime!
an oncoming 'couldn't care less' car put the pressure on and after some quick footwork we managed to snatch the bunny from it squidged by car wheels fate. a sweet friend at a nearby restaurant provided carrots and a box to transport it, and another sweet lady who lived a few doors down offered hay and guinea pig pellets (we did a bit of a knock and 'have you lost a rabbit?' - she hadn't, but offered us rabbit food and even temporary rabbit lodgings until we found out who it belonged to....the kindness of strangers...)...we decided to take the little beast home and work out what to do with him in the morning....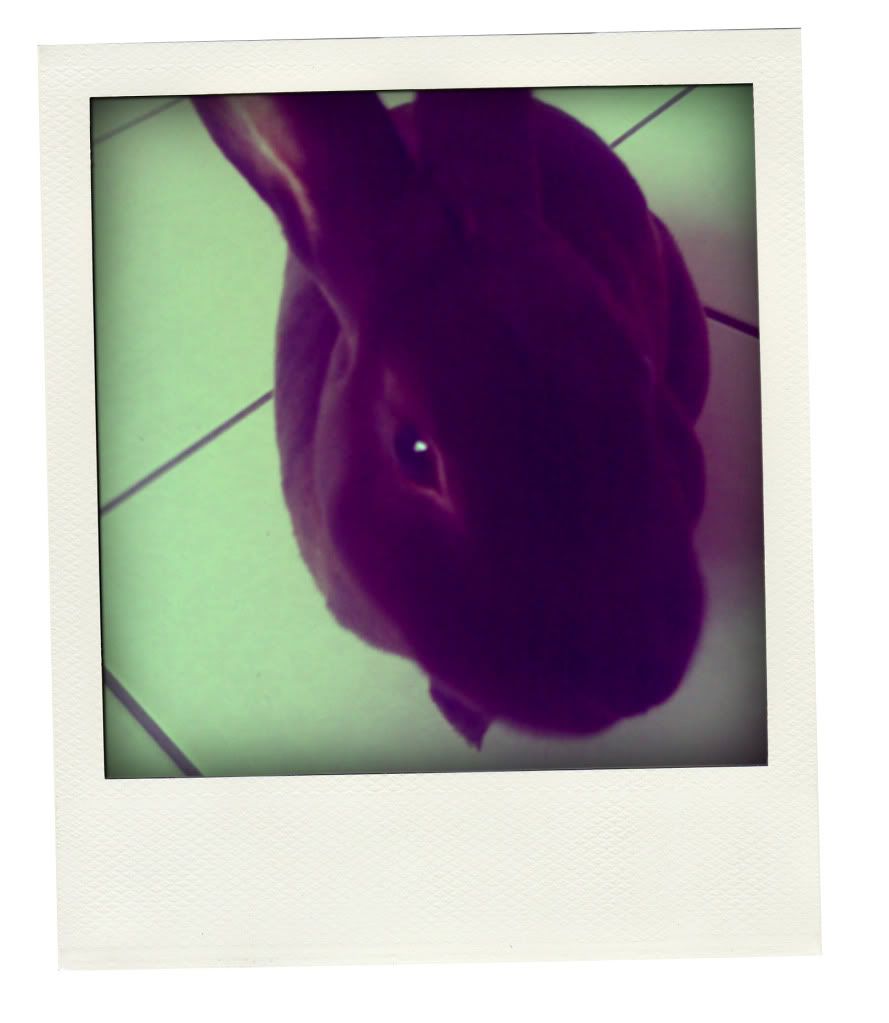 i've made some 'found rabbit' posters and will be flyposting along the road we found it tomorrow....and i've rung the rspca and local vets. but starting to feel a little like no-one cares about rabbits, the response has pretty much been "so are you keeping it? you are keeping it?" erm, um, am i? i'm worried that in theses few days we've started to get attached already, this curious and friendly little creature might have burrowed it's way into the hearts of my boyfriend and brother (....and possibly mine....) but i know that there is someone out there who loves it very much and is missing the cheekiness....and i will stop looking at rabbit hutches...anyway, i don't even know how to look after these little beasts!